MICROMETAL - High Precision Parts
QUALITY AND CERTIFICATION
Certification of a Quality Management System is a certification released by an independent third part body grants the Customer on Technical and Organizational ability of the organization to interpret and produce what is required, clearly and intrinsically, to achieve the highest Customer Satisfaction.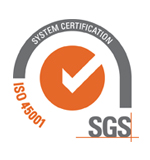 ISO 45001 has been prepared using "High-Level Structure". This is intended to enhance alignment among ISO's management system standards, and to facilitate the implementation for organisations that need to meet the requirements of several standards simultaneously.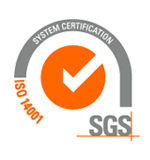 Micrometal as part of its business development plan, it has implemented an environmental management system with reference to ISO 14001 standard, obtaining in December 2018 the environmental certification by the accredited institution SGS.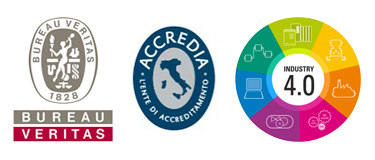 Micrometal becomes Industry 4.0, can be defined the fourth industrial revolution, a new concept of manufacturing which involving an organizational change in manufacturing processes.
It is an evolution of the product-machine connection system for greater process control.
RoHS CONFORMITY'S DECLARATION
Micrometal is committed to ensuring that its products comply with Directive RoHS 2015/863/UE of the European Parliament on the on the restriction of the use of certain hazardous substances in electrical and electronic equipment (RoHS Directive).
REACH
Declaration of Conformity according to EC Regulation n. 1907/2006 (R.E.A.Ch.) (Obligation to communicate information regarding the chemical substances used). We declare that this company operates in full compliance with the obligations provided by the EC Regulation n. 1907/2006 (R.E.A.Ch.).
Dimensional test report
Material and roughness certification
Surface and hardening certificate
100% optical inspection
Conflict Minerals Reporting
Dimensional test report PPAP level 3